Welcome to: - www.sneem.com

You are about to embark on a virtual tour of the

village and surroundings of Sneem:

a village on the Ring of Kerry on the south west coast of the world's

most civilized and hospitable tourist destination: - IRELAND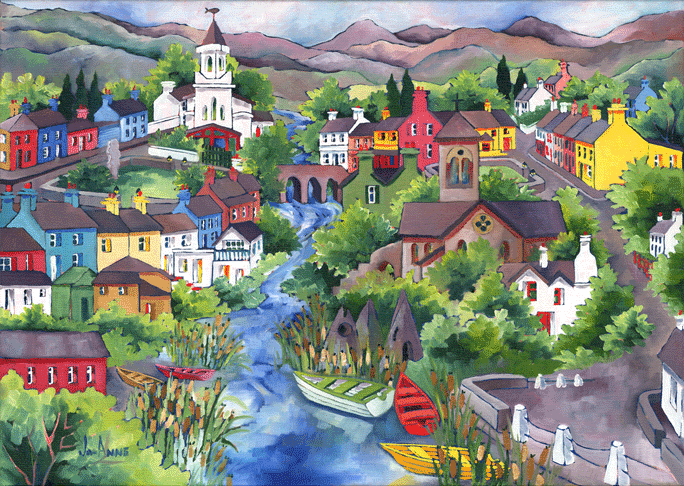 SNEEM - RING OF KERRY - IRELAND



I am currently pondering a totally new direction for SNEEM.COM.
The advent of social media has made part of the original reason for the site redundant, and it is not as important for local businesses commercially either, with much easier access to a home made online presence.

If anyone has suggestions I am open to them. in the meanwhile the site is operational, be it on a reduced basis. Etienne



SNEEM - RING OF KERRY - IRELAND



Some information and a short comment and the site
GEOPARK - Walking Festival
Sneem Community Notic Board - pdf
---
Within the pages of this village you will find indexes, links, PHOTOS for all levels of accommodation - from:
CAMPING - to - SELF CATERING - to - GUEST HOUSES - to - HOTELS
You will also find information and links, with lots of photos to activities including:
GOLF - WATER SPORTS - TENNIS - ORGANIZED WALKING AND BOATING TOURS
and, to renew our energies,
RESTAURANTS - & - TEAROOMS - & - PUBS
There is also a section on
ART GALLERIES - MUSIC - STORY TELLING & OTHER CULTURAL PURSUITS
---
This is a big site. If you are planning to visit the area I would suggest that you bookmark the:
main index page

Then go and have a look at the activities and cultural pursuits that we have to offer. Then go back to the accommodation section and decide on where you might like to stay while you are with us.
---
THIS SITE IS FREE FROM LOTS OF tiny TEXT
POP UP PAGES ARE USED WHERE I DO NOT WANT DIRECTORIES TO DISAPPEAR. NOT JUST FOR THE HELL OF IT.
Started on - 20 October 1998 - sneem.com is constantly under review as I gather information. Keep checking back.
ON TO MAIN INDEX PAGE

Photos are copyrighted to the photographer - Mostly Etienne Muller
You can send me an Email by clicking below - It's good to get feedback

THE DESIGNER AND PROPRIETOR OF THIS SITE CAN BE REACHED HERE
MY NAME IS ETIENNE MULLER - you can see me here