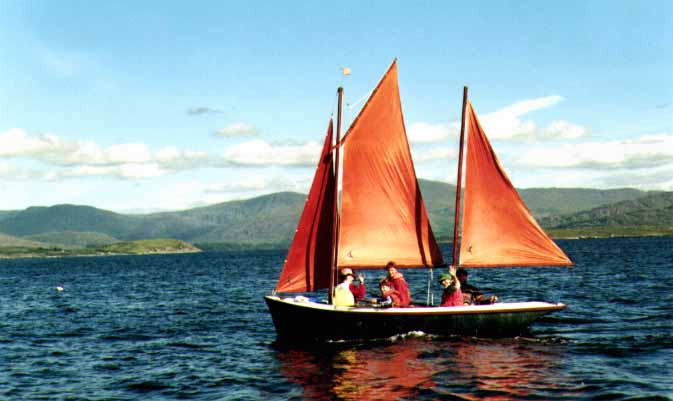 Sailing in towards Rossdohan Pier near Parknasilla - 2 miles east of Sneem
The coastline in this area is varied and interesting, with many inlets and islands to explore in a smallish boat. The most popular open boats around here are Drascomb luggers and Drascomb long boats.
Pictured here a small Salty Lugger
The seas here can get quite choppy and rough for inshore sailing and seaworthiness is important.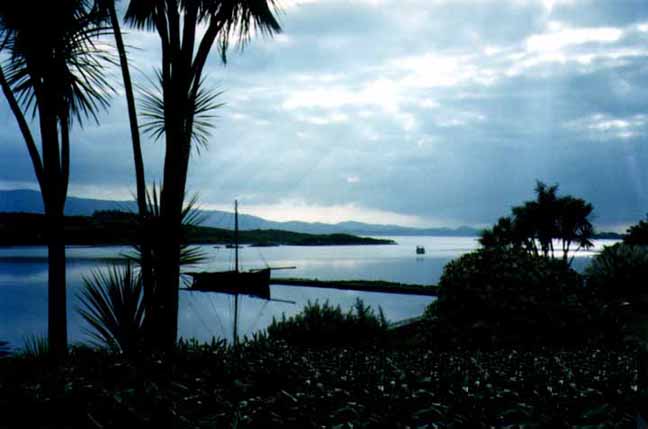 Moor at dusk and enjoy an evening meal at Tahilla Cove Country House - Photo by James Waterhouse